Prime Restaurant and Bar Lounge
Ascend cloud high for a posh experience of juicy steaks, wonderful wines, premium cigars and a panoramic view over the glittering downtown at this InterContinental bar.
Located on the 78th floor of 450-meter Zifeng Tower, this 150-seat establishment is the highest nightlife spot in the city and is a safe bet for impressing even the pickiest of bosses or travelling partners.
The well-stocked wine cellar gathers 10 different Champagnes as well as 50 types of white wine and 100 red wines from Europe, Oceania and South America.
The cocktail menu leans towards fruity flavors and is designed by English mixologist Paul Mathew, who also edits DRiNK, a bilingual bar culture magazine in China. Drinks start from about RMB 68 per glass plus 15 percent.
78/F, Intercontinental Nanjing, No. 1 Zhongyang Road
Open daily 17:30-01:00.
+(86) 25 8353 8888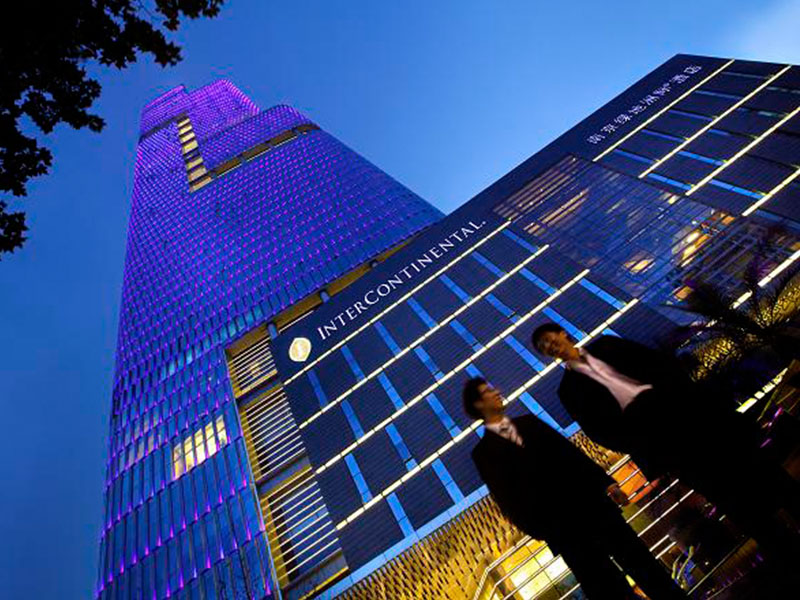 Source by InterContinental Nanjing
Nanjing Food-Stall Restaurant (Nanjing Impressions)
Founded in October 1994, it is the first restaurant to focus on Nanjing local cuisine catering. It is well-known for the traditional style of folk culture, defined as "folk characteristics of the local flavor". The usher here, an elder with a skullcap, makes you feel the charm of the past years.
No.2 Shiziqiao Gourmet Pedestrian Street, Hunan Road, Gulou District
Open daily 11:00-midnight
+(86) 25 83305777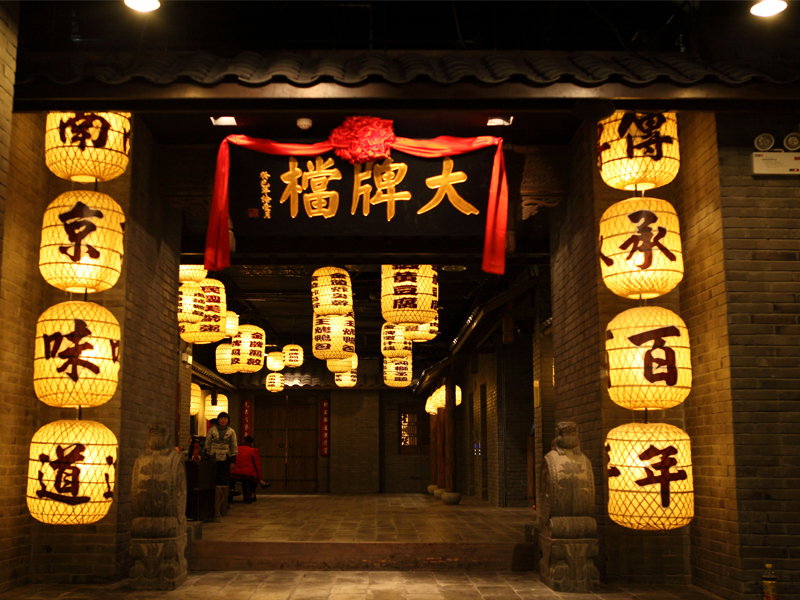 Source by Nanjing Food-Stall Restaurant
1912 Bar Club Street
Consisted of more than 20 buildings with Chinese and Western elements of the Republic of China period, 1912 Bar Street has several dozen restaurants, bars, pubs, tea houses, nightclubs and discos. It has become the nightlife center in Nanjing.
Zuo Bar
Delivering top-notch cocktails and fine service in a cosy environment. 2/F, Building A2, 1912 compound, No. 54 North Taiping Road; +86 25 8664 3100; open daily 19:00-02:00.
C-Lounge
Serving sophisticated cocktails and what it calls Nanjing's best-looking bar staff. No.237 East Zhongshan Road; +86 152 5248 2023; open daily 19:00-03:00.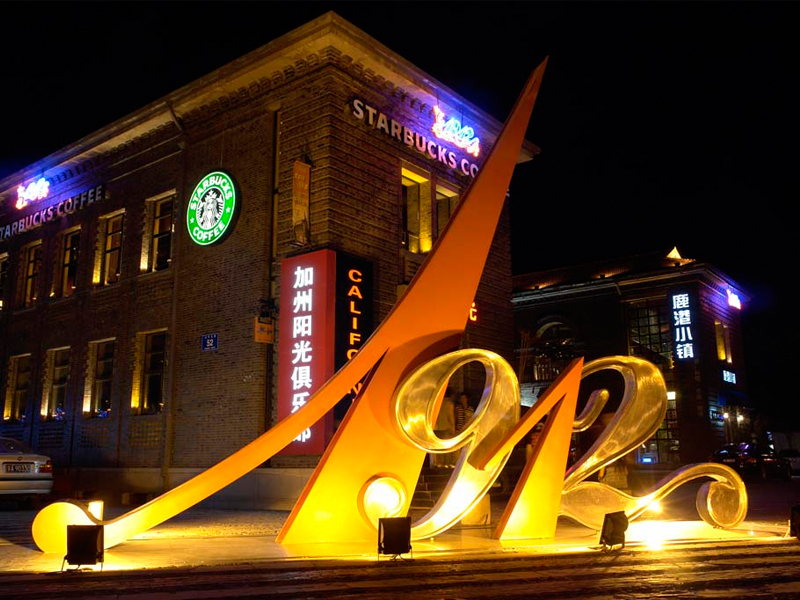 Source by http://www.nanjingtourguide.com/nanjing-nightlife-tours---bar-crawling.html