Festivals

in Nanjing China
China Nanjing International Plum Blossom Festival
Plum blossom is the city flower of Nanjing. Since 1996 Nanjing Municipal Government has held China Nanjing International Plum Blossom Festival at Plum Blossom Hill which is located in the Zhongshan Mountain Scenic Area each year. Now the festival has become a state-level tourism event renowned at home and abroad. Many blossom themed activities are held during February and March, which attract millions of visitors.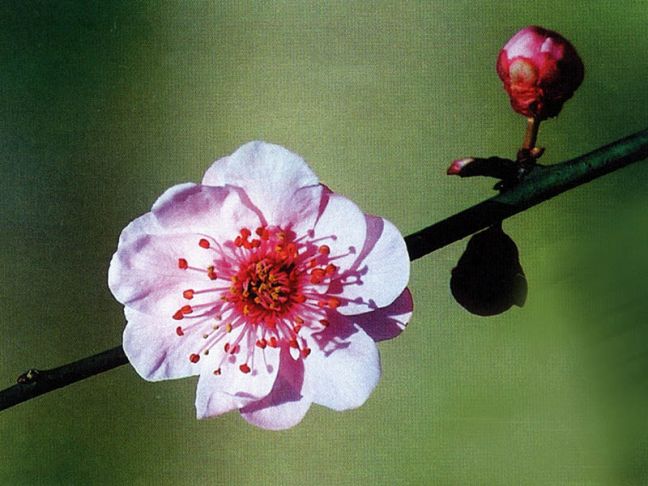 Nanjing International Travel Fair
The Nanjing International Travel Fair, which was originally named the Yangtze River Delta Area Travel Fair and Nanjing Tourism Expo, has been held since 1996. In 2012 the Nanjing International Travel Fair started to cooperate with Messe Stuttgart of Germany, attracting several hundred exhibitors from 25 countries and regions. In 2013 the fair will upgrade further by being renamed as CMT China, which is the first overseas sub brand of CMT, the largest European vacation and tourism fair.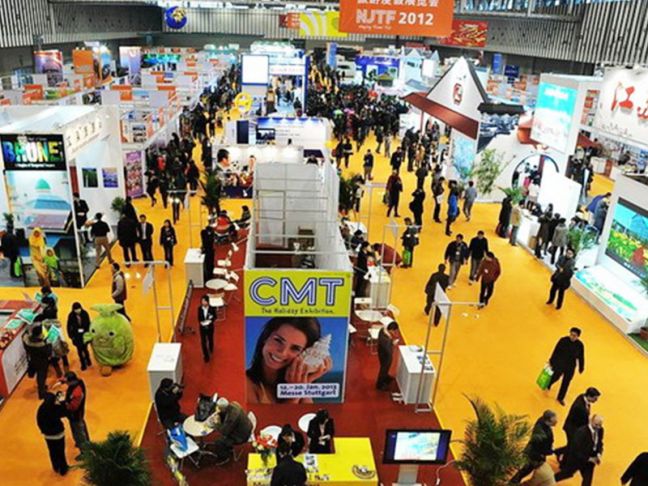 Qinhuai International Lantern Festival
Qinhuai Lantern Festival is an important component of Qinhuai culture and a famous traditional festival of Nanjing. It has been successfully held for 26 years in the Confucius Temple-Qinhuai Scenic Belt since 1985. Each year from Jan. 1 -15, up to several million Nanjing citizens and tourists visit the lantern shows.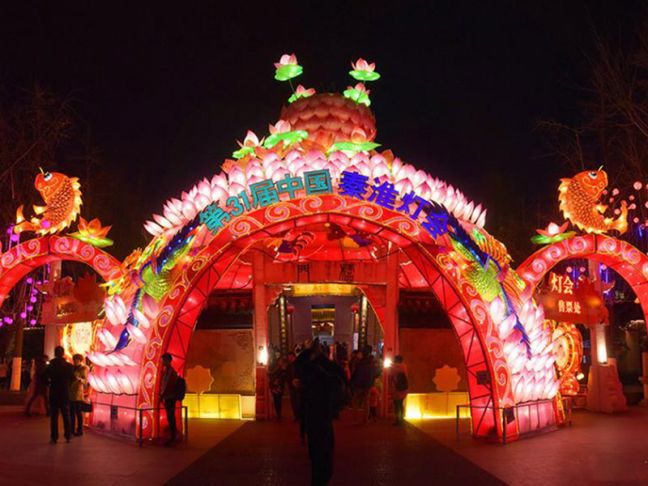 Source by Facebook @visitjiangsu
Gaochun Spring Festival Shopping Festival
A traditional event of Gaochun County for spring festival purchasing.
The variety of goods and folk culture are most attractive to citizens and visitors.
Niushou Spring Outing Festival
Niushou Mountain is generally recognized as the best place for a spring outing by the Nanjing people. Niushou Spring Outing Festival is held to show the spring beauty around Niushou Mountain. Activities like happy-farmhouse andfruit and vegetable picking are also popular with the citizens.
Source by Niushou Mountain
Gaochun Rape Flower Festival
A special festival held in China's only International Slow Town – Yaxi of Gaochun when the rape flowers blossom. The golden flower sea, the slow town scenery and the delicious farm food attract many visitors.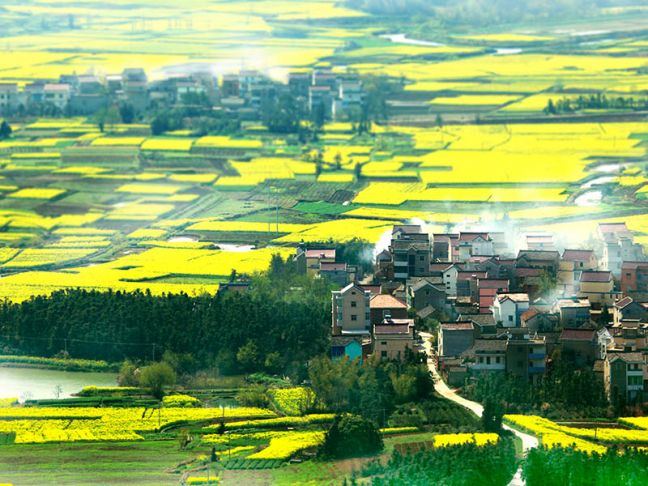 Photographer: Ding Zheng
Begonia Flower Festival
A featured garden activity in spring of Mochou Lake Park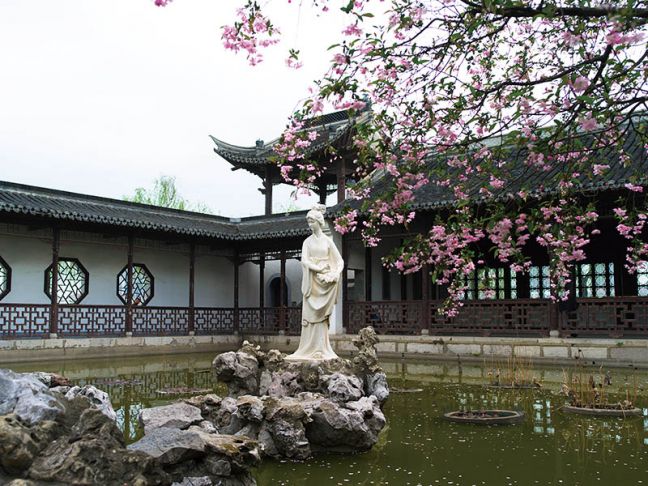 Source by Nanjing Bolan Art Design CO., LTD
Lishui Strawberry Festival
An agricultural festival for strawberry picking
Mazu Temple Flower Fair
A traditional event for worshipping Mazu held at Tianfei Palace
Jiangning Pastoral Culture festival & Hengxi Watermelon Festival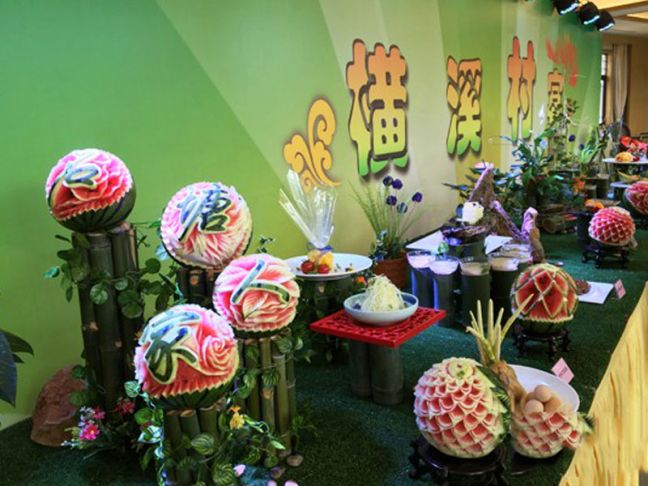 Source by longhoo.net
Gulou Tourism Fashion Festival
Gulou District is one of Nanjing's most fashionable districts. The festival is held yearly to promote Gulou's latest fashion tour lines and products to citizens and tourists.
Lishui Picking Festival
A festival open to citizens and tourists for picking fruits and vegetables in Fujiabian Agricultural Technological Park.
Lotus Festival
A special activity held in Xuanwu Lake Park, Mochou Lake Park and Gaochun in summer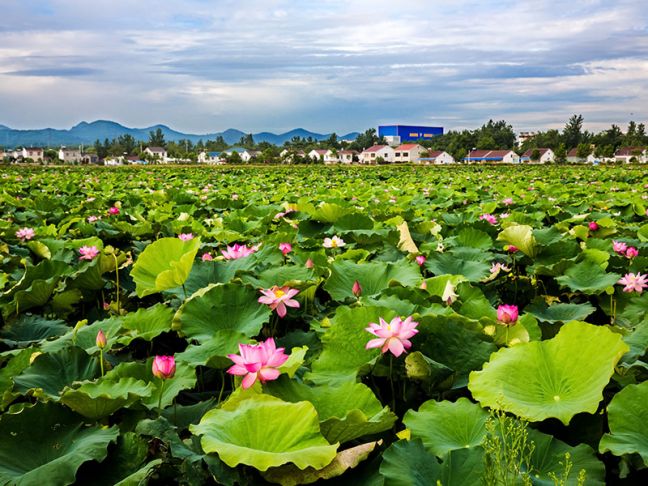 Source by Xigeng Lianxiang of Yongning village
Jiangxin Islet Grape Festival
One of Nanjing's Top 10 agricultural events
China Nanjing International Osmanthus Festival
A special garden activity of Linggu Temple held yearly when osmanthus flowers blossom in autumn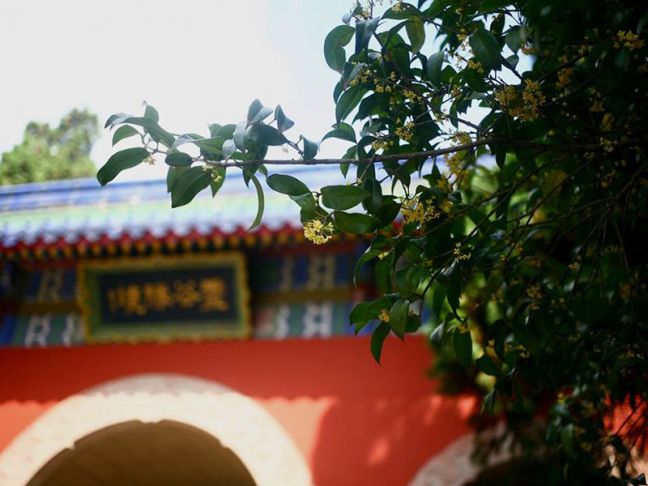 Photographer: Facebook @Wei Zhou
Yuhua Ecological Leisure & Tourism Festival
A seasonal country festival of Yuhuatai District
Luhe Jasmine Flower & Rain Flower Pebble Culture Tourism Festival
Luhe District is the hometown of the famous Chinese folk song – Jasmine. The festival is to promote the culture of the jasmine flower and rain flower pebble and also the tourism resources of Luhe.
Nanjing Longpao Crab Soup Dumpling Festival
A food festival with the famous specialty Crab Soup Dumpling as the carrier
Gaochun River-Crab Festival
With river-crab as the carrier, the festival is held to fully display the special aquatic products, scenic spots, food brands and folk customs.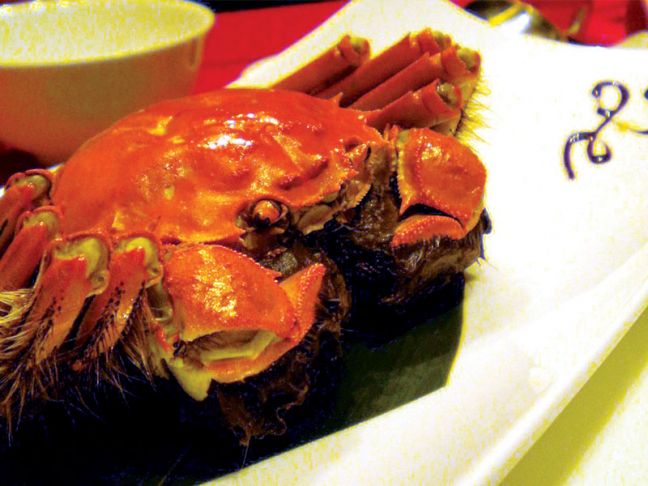 Photo from Internet
Tangshan International Hot Spring Culture Tourism Festival
Tangshan is a very famous hot spring resort of China. It used to be exclusively for imperial families in ancient times. Tangshan International Hot Spring Culture Tourism Festival started in 2009. Many hot spring experts and international tourists come to attend various activities and forums related to hot springs every year. The festival has become a famous vacation and leisure brand of Nanjing.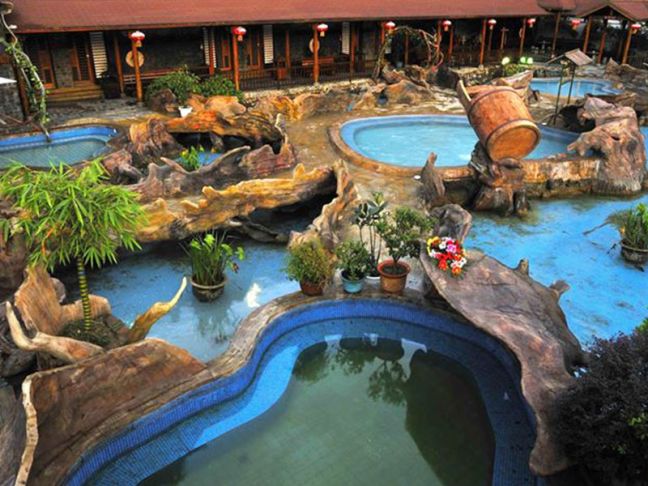 Source by Facebook @idiscoverchina
Xinjiekou Commercial Culture Tourism Festival
Red Maple Festival
A seasonal activity of Qixia Mountain held when the maples are red.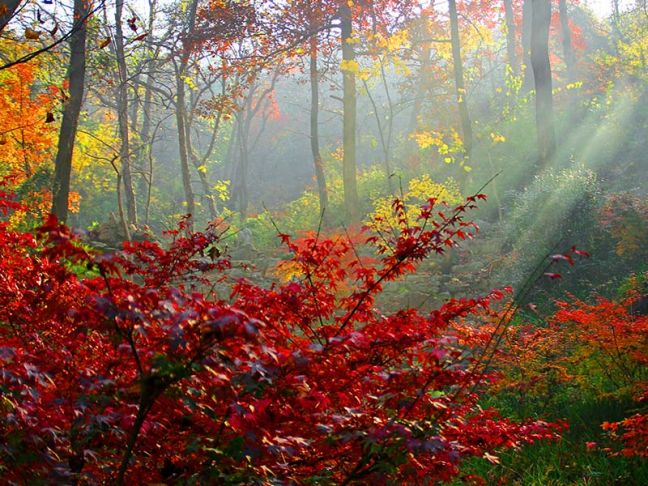 Source by Qixia Mountain
Animal Carnival
A special garden activity of Hongshan Forest Zoo which is held during the National Day Holiday in October. Themed activities such as Star Animals, Cartoon Drama and Magic School which are popular with children, have been held each year since 2009.