Treasure-ship Shipyard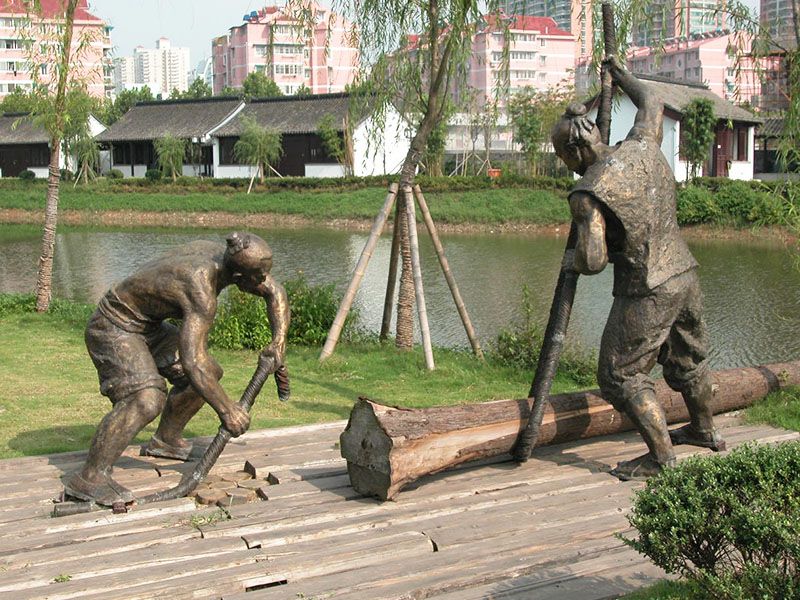 Source by Treasure-ship Shipyard
The Treasure-ship Shipyard – to touch the majestic Chinese voyage history in the 15th century.
This is a maritime hero theme park to remember China's Marco Polo of the high seas- ZHENG He. Nanjing is said to be the departure point of his seven epic journeys between 1405-1433 which reached as far as to the East Africa. And this park is where his majestic 'treasure boats' were made. In the past, the Ming Dynasty owned the world's largest imperial shipyard by the Yangtze River, measuring 270 hectares and employing more than 30,000 workers. Today only a small section remains, which now contains three docks, a museum on this Chinese maritime Marco Polo and a massive replica of the world masterpiece – his 'treasure boat'.
Tips:
Just entering the shipyard, you can find three ponds lying in front of you. They are not normal ponds but the three ancient boatyards which are state-level listed cultural heritage sites. These boatyards used to be the busiest boat-building base 600 years ago. Imagine in those days, a strict guarding system, human voices, whistle, roar of moving logs and sounds of various tools going on day and night.
Opening hours:
8:30-17:30 (Shipyard)
8:30-17:00 (Simulated Treasure Boat)
Last entry at 16:40
Tickets:
RMB 30 (boarding on the Simulated Treasure Boat, RMB 10 extra)
Address:
No. 57 Lijiang Road, Gulou District
By metro:
Metro Line 2 Yunjing Road (云锦路) Station. Then take a taxi for 30 minutes (around 5.2 kilometers). Address in Chinese to show to a taxi driver: 漓江路57号.