Shopping,

Leisure and Entertainment in Nanjing China
Xinjiekou
Xinjiekou Commercial Circle – the Champs-Élysées of Nanjing
An array of gleaming shopping malls radiating from the intersection of Zhongshan Road and Hanzhong Road, is the city's equivalent to Times Square or Champs-Élysées. Underneath, there is another labyrinth of subway stalls stretching for miles, selling the hottest eats and knick-knacks. Delicious western gourmets are hidden inside valleys here. Take your time to find some gems.
Large Shopping Malls connected with the Metro Line1/2 Xinjiekou (新街口) Station:
Deji Plaza, No.18 Zhongshan Road, Northeast of Xinjiekou. A high-end commercial shopping center, symbol of luxury consuming.
Central Shopping Centre, No. 79 South Zhongshan Road. First Largest comprehensive shopping mall in Nanjing.
Orient Shopping Mall, No. 2 South Zhongshan Road. Middle-class shopping mall, favorite choice of ladies.
Golden Eagle International Shopping Center, No. 89 Hanzhong Road. Full of international brands.
Grand Ocean Department Store, No. 122 South Zhongshan Road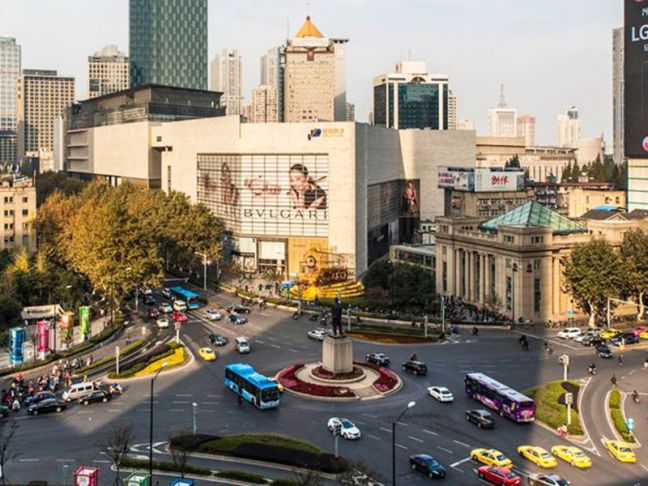 Source by @Kevin Yee on Facebook
Nanjing 1912 District
1912 Bar Street – to discover the night with 20th century's code.
Within a stone's throw from the Presidential Palace, 1912 Bar Street is a fashionable leisure street in Nanjing representing a unique profile of the Republic of China era (1912-1949). It covers an area of nearly 4 hectares. 19 separate 20th century's villas are distributed like 'L'. It is the 'Nanjing's Night Lounge', with colorful lights, unique architecture, international bars, popular restaurants, fashionable clubs and discos gathering together.
Tips:
Always mention 'Bing Pi Jiu 冰啤酒' (iced beer) to waiters. Otherwise, you are most likely to get beer with room temperature.
Address:
No. 8 Changjiang Houjie
By metro:
Metro Line2 Daxinggong (大行宫) Station. Walk North along Taiping North Road for about 400m.
Opening hours:
Bars, pubs and clubs: 18:30-04:00
Taoye Ferry Leisure Street
It was a noted ferry in ancient times. As a legend goes, it got its name since a famous calligrapher WangXianzhi saw off and met Taoye as his beloved girl. Since then, Taoye Ferry has become one of holy love lands in Nanjing. Nowadays it has been developed into a leisure area with bars, (international) restaurants and recreation clubs. The place is very quiet and so close to the Qinhuai River. It is an ideal place to escape from the bustle of Fuzi Miao area, hang around, have a cup of tea/coffee, or just wandering.
On foot:
From the center of the Fuzi Miao plaza (P13), walk East along Gongyuan Street, turn right at Pingjiangfu Road
Aqua City
Aqua City – international shopping mall where western and Chinese restaurants are clustered with modern style in a cozy environment
Located at the intersection of Jiankang Road and Zhonghua Road, it is a super commercial center for shopping, movie, recreation, restaurants, hotels and many other functions.
Address:
No.1 Jiankang Road
By metro:
Metro Line1 Sanshanjie (三山街) Station Exit 3. Walk East along Shengzhou Road (升州路) for 5 minutes and you can find the Aqua City on your left.
Opening hours:
Grocery 10:00-22:00; Restaurant 10:00-23:00; Recreation 10:00-01:00
Tips:

A shopping mall just besides the Aqua City is 'Shopping Fun', a shopping paradise for girls.
Besides many Chinese chain restaurants, there are various global cuisines from South Asia, South Korean, Japan, Italy, Germany, France or other nations. Western chain cafes are clustered here as well, such as Costa, Starbucks, Pacific Coffee, etc.
Nanjing Souvenirs
Nanjing is featured with a wide range of crafts, among which Nanjing brocade and Yuhua stone (Chinese Name: 雨花石; pinyin: yuhua shi; literally: "rain flower stone") are especially known to all locals and visitors. Some other less well-known but truly distinctive crafts are Jiangning gold foil products, velvet, archaistic ivory carvings, wood carvings, etc.
Nanjing Brocade
Nanjing brocade is an elegant and colorful traditional jacquard silk craft elaborately made of fine materials, and is named as "Yun (Cloud) Jin (Brocade)" in Chinese for being as surpassingly beautiful as iridescent cloud in the sky with its most advanced weaving processes. Nanjing brocade, together with Song brocade of Suzhou and Shu brocade of Sichuan are listed as top 3 famous brocades of China.
The production of Nanjing brocade dated back to the Three Kingdoms period. As time went on, in the Ming Dynasty, the brocade weaving process was increasingly mature and perfect, and Nanjing brocade formed its own characteristics. In the Qing Dynasty, Jiangning Weaving was set up in Nanjing. Then brocade weaving was in full flourish, and a great variety of brocade in superb patterns and colors came out, representing the highest level of Nanjing brocade. The produced brocades nowadays are exported for making high-end garments, minorities' clothes and performance clothing. Brocades with new patterns and colors have been made into handicrafts (such as table cloth, cushions, quilt covers, handbags, waistcoats, ties, hanging screens, etc.) and packed with exquisite paper boxes, which are perfect gifts for friends and relatives.
Nanjing Yuhua Stone
Yuhua stone, commonly known as "Yuhua agate" is a delicate natural pebble consisting of minerals including quartz, chalcedony and opal, which is the product of the unique geology of the area. They are found in the Yangtze River, polished smooth by the action of water. It is one of Nanjing's signature tourism souvenirs.
Yuhua stone is known for its beautiful patterns, often imagined to look like animals, flowers, landscapes or gardens. Because of this, literati, since ancient times, preferred to store these round glittering stones in water pots or goblets and put them on the table to glam up the space.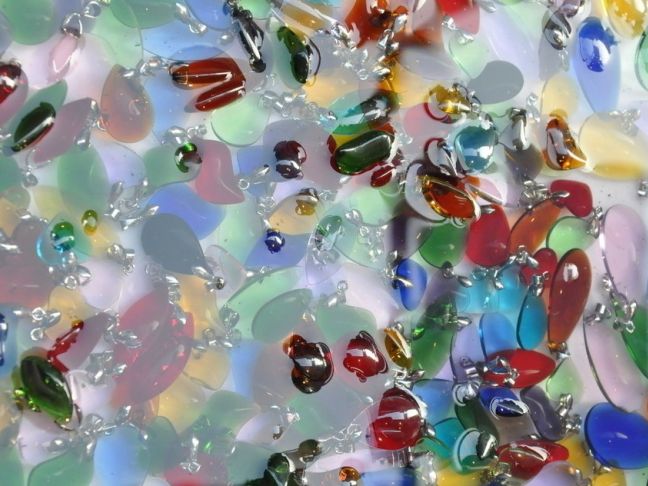 Source By:
http://travel.china.com/vane/shopping/11120567/20130220/17688386.html
Legend: In the Southern Dynasties of Liang, a Chinese monk named Yun Guang travelled to Nanjing and sat on the Guanghua Gate for three days, delivering sermons without eating or drinking. His sincerity moved God so deeply that God rained thousands of colorful flowers from the sky to reward him. When the flowers touched the ground, they turned into the Yuhua stones. Yuhua stones abound in the Rain Flower Terrace, Liuhe and Jiangpu.
Nanjing Jinling Gold Foil
To produce Jinling gold foil, the plants adopt unique processing techniques with high-level requirements. During the craft making process, manual labors are devoted to increasing its fineness and making each gold foil one-of-a-kind. By beating golden sheets into slices with thicknesses under 0.1 micrometer, Jinling gold foil can be used for construction, artifacts, Buddhist statue decoration and rare Chinese patent drug formulation.
History: Jinling gold foil has a long history and it could be traced back to the Southern Dynasties, when the production of gold and silver foil and the establishment of "Jin Bureau" (in Chinese 锦署) were recorded in the literature of that period of time. As time went by, mass production of gold foil started in the Yuan Dynasty and was further improved in the Ming and Qing Dynasties. "Bu Fu" was often seen as decorations on officials' clothes in Ming and Qing dynasties due to the feudal hierarchy right then. Golden-thread "Bu Fu" was unearthed from the tomb of Xu Fu who was Xu Da's descendant could testify the availability of Jinling golden threads more than 400 years ago (Xu Da: a Chinese military general who lived in the late Yuan Dynasty and early Ming Dynasty).
Where to buy: The eastern outskirts of Nanjing Longtan Town and Jiangning District Garden Township are the production and distribution centers of Jinling gold foil.
Nanjing Marine World
Nanjing Marine World, located next to Meihua Mountain near Dr. Sun Yat-sen's Mausoleum in the Xuanwu District of Nanjing, is a large marine biological display project co-constructed by China and Singapore with advanced technologies imported from Australia, and is infused with science education and entertainment.
Address: No. 8, Sifang City, Xuanwu District, Nanjing, Jiangsu Province
Transportation:
Option 1. Take Metro Line 2 to Muxuyuan Street, and then transfer to Sun Yat-sen Mausoleum;
Option 2. Take Travel Bus Line 1, 2, 3, or Regular Bus No. 9, 36, 59, 5, 29, 49 to Weiqiao, and then transfer to Sun Yat-sen Mausoleum;
Option 3. Take Bus No. 20 to Meihua Valley, and then transfer to Dr. Sun Yat-sen's Mausoleum.
Opening hours:
8: 30-17: 00 (Feb. 26 – Nov. 25)
9: 00-16: 30 (Nov. 26 – Feb. 25)
Tips:
Nanjing Marine World provides visitors with a variety of marine animal performances, thereby making visitors' dream of roaming under the sea come true.
Visitors can also indulge in the fabulous undersea world and enjoy an impressive performance casting by the "daughter of the sea" - mermaid.
It's also a good idea to wander around at the bottom of the sea, leave your kids to play with dolphins, watch marvelous performances… For those who are craving for a special wedding, there's no better place than here to hold such a once-in-a-lifetime ceremony.
Nanjing Museum
Nanjing Museum, located in the south of Purple Mountain by the inner north side of Zhongshanmen, is one of the oldest museums in China. Here, you can see historical relics like Gold-woven Dress in "The Lost Tomb", enjoy calligraphy and painting art, and experience the slow life in the old days of Republic of China by walking along the rugged paths.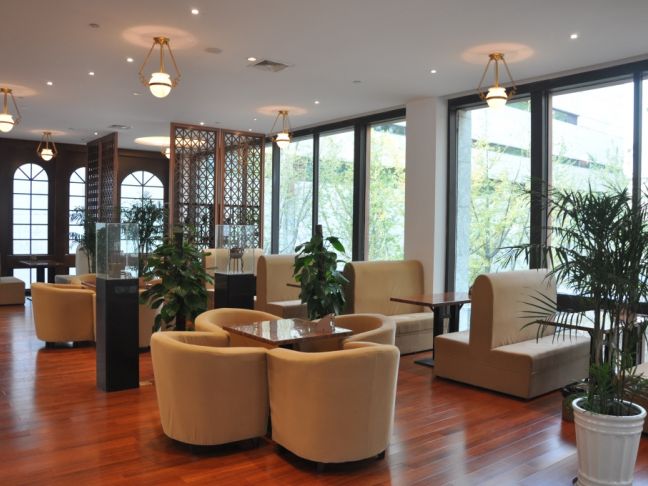 Source By: Nanjing Museum
Address: No.321, East Zhongshan Road, Xuanwu District, Nanjing
Transportation:
Option 1: Take Metro Line 2 to Ming Palace Station, leave the station from Exit 1, and then walk by 300m to the east along Zhongshan East Road;
Option 2: Take Bus No. 5, 9, 34, 36, 55, 201, 202 to Zhongshanmen Station.
Opening hours:
9am–12pm (Mon., No ticket selling after 11am)
9am–5pm (Tues.-Sun., No ticket selling after 4pm)
Tips:
1. This is the second most famous museum in China;
2. Reservation is not needed. Visitors can get tickets from self-service ticket windows in the service center at the gate of the museum with valid credentials;
3. If having booked tickets from the official website, visitors can get the tickets from the service center or the security check point by presenting IDs or reservation codes. If not, visitors can get tickets from the self-service ticket machines with IDs.
4. Free tour guide service is available in Gallery of History, Gallery of Temporary Exhibitions and Gallery of Art respectively at 10:00 and 14:00. If you have interests in any of them, please contact tourism guides at the service center one hour before your visit.
5. Visitors can borrow tour guide devices from the service centers of Gallery of History, Gallery of Temporary Exhibitions and Gallery of Art by presenting IDs, residence booklets or medical insurance cards (student IDs is not workable).
Deji Plaza
Deji Plaza, located in Xuanwu District of Nanjing, is built in the northeast corner of Xunjiekou - China's first-class business district and is a high-end comprehensive shopping center. The plaza is divided into several areas and furnished in distinct styles to suit a range of functions, offering luxury, jewelry and watches, international cosmetics and skin care products, fashion, high-end baby clothing and home appliances. There are imported goods supermarket, global gourmet food center, IMAX theater, ice rink and other entertainment facilities. Other properties, such as world top international hotels, high-end hotel-style apartments and business offices, are also the important parts of the plaza, while the opening of the 6-star Ritz-Carlton will upgrade guests' experience of Deji Plaza to a whole new level.
Address: 18 Zhongshan Rd, DeJi Square, Xuanwu Qu, Nanjing (close to Xinjiekou metro station)
Transportation:
Option 1: You can take Metro Line 1 or Line 2 to Xinjiekou Station and leave the metro station from Exit 7;
Option 2: You can also take Bus No.1, 3, 5, 9, 25, 34, etc. to Xinjiekou East Station.
Opening hours:
10: 00-22: 00 (Sunday - Thursday)
10: 00-22: 30 (Friday, Saturday).
Tips:
Deji Plaza is a blend of fashion and art. High-quality artistic activities involving painting, music, sculpture, etc. are often held here. Creative environment protection works are displayed here to arouse the attention of consumers about humanities and environmental protection. Meanwhile, Deji Plaza has become a spiritual hall integrated with fashion, public services and art, bringing humanistic concern into the modern material life.