Business

Events in Nanjing
Exhibition for holiday tourism and leisure held in Nanjing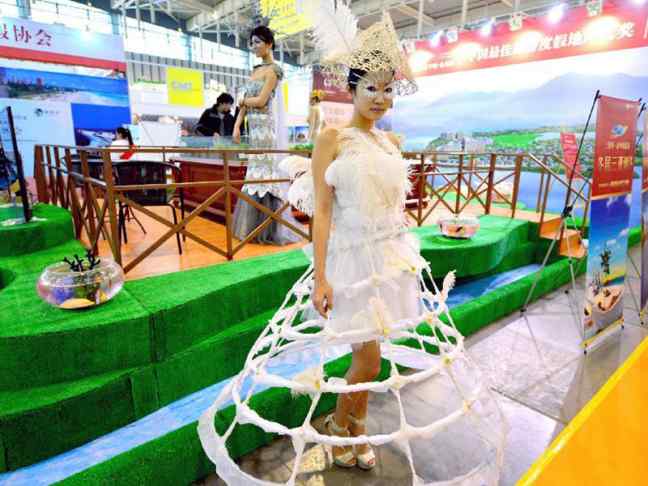 Photo by: Xinhua/Shen Peng
A staff member introduces a caravan to a visitor at the CMT China 2014, an exhibition for holiday tourism and leisure, in Nanjing, capital of east China's Jiangsu Province, March 14, 2014. The three-day exhibition, inaugurated Friday at the Nanjing International Expo Center, is jointly hosted by the municipal government of Nanjing, the Jiangsu Provincial Tourism Administration and Landesmesse Stuttgart GmbH, a German expo service provider. The event serves as a platform for 356 exhibitors from 29 countries and regions to promote their caravan, motor and tourism (CMT) products.
Nanjing "Tourism Promotion Delegation" went to NA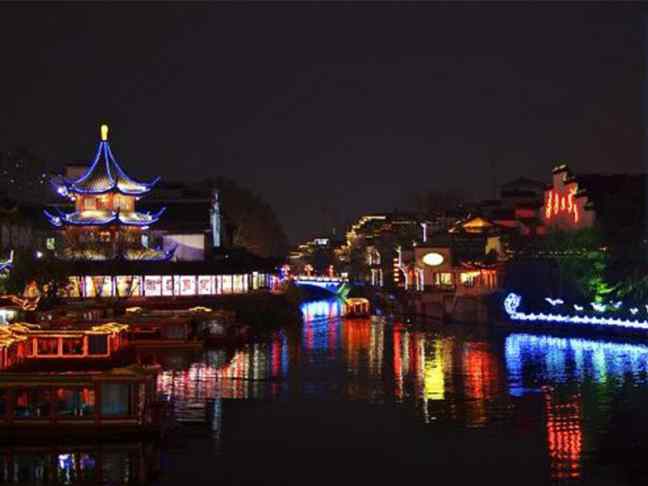 Headed by China National Tourism Administration, Nanjing "Tourism Promotion Delegation" went to the US and Canada to explore NA tourist source markets, taking the opportunity of AYG and YOG.

North America has always been an important entry tourist source market for Nanjing. Statistics of Nanjing Tourism Commission, the city received 126,500 person-times tourists from the US, growing 4.35% YoY; 53,900 person-times from Canada, 23.03% up YoY.

Shen Liang, VP of China Kanghui Nanjing International Travel Agency said, NA tourists usually stay two days and one night in Nanjing. They visit places of interest such as Dr. Sun Yet-san's Mausoleum, the Confucius Temple and the Presidential Palace. He added that, "After coming to NA, we visited 10 local travel agencies and promoted themed tour routes such as the ancient city wall, Qinhuai River and Hongloumeng (classics, The Dream of the Red Chamber ) Culture. Take the third route as an example, tourists can visit former residence of writer Cao Xueqin, Wulongtan Park, Jiangning Imperial Silk Manufacturing Museum and taste "Honglou Banquet" in which dishes are named after 12 beautiful girls in the book.
Experience Jiangsu Business and Culture Events Grand Opening in San Francisco
Co-hosted by our province and state of California, Experience Jiangsu Business and Culture Events had its grand opening in San Francisco on 24th of June, local time. Governor Li Xueyong delivered a key-note speech at the opening and started the event by joining temporary chairperson of California state Senate Steinberg and Chinese Consul General in San Francisco Yuan Nansheng. Over 120 representatives from California state government, state senate, universities, reputable enterprises, economic and trade organizations and press attended the opening.
Li Xueyong pointed that strengthening China-US regional cooperation is an important consensus reached by President Xi jinping and President Obama, and this visit of Jiangsu provincial delegation to California and the launching of this event is a practical implementation of this consensus. Li Xueyong expressed that California is the most productive partner of Jiangsu in cooperation of economy, education, technology and humanity and also the most concentrated area receiving Jiangsu investment in the US. Jiangsu will fully explore the potential of California as a sister state and its nine other sister cities of Jiangsu, and rely on broad participation of all walks of life from Jiangsu and California, continuously injecting new vitality to the friendly relationship of the two and bringing practical interests to both people.
Steinberg expressed that Jiangsu is one of the most important partners of California, there is a huge potential for cooperation in fields including new energy, environmental protection and infrastructural construction. He wished the event a great success and will host events of Experience California in Jiangsu at the right time. Yuan Nansheng highly praised this event and he said that both Jiangsu and California are important for their country, they are economically complimentary, and there is a huge potential for cooperation and opportunities along with the deepening of their friendly relationship.
Experience Jiangsu is aimed at promoting comprehensive development of Jiangsu-California friendly relationship, deepening communication and cooperation in bi-lateral investment, technology, education, culture, tourism and other fields, enhancing understanding and friendship of their people and bringing in more energy to a new relationship of mutual respect and reciprocity. The 6-month long events consist of Jiangsu Enterprise and Overseas Talents Exchange Meeting, Jiangsu Women's Folk Orchestra Tour, Jiangsu-California High School Summer Camp, Feel Jiangsu Cultural Tour, Beautiful Jiangsu Tourism Introduction, Jiangsu-California Advantageous Enterprise Exchange Meeting, Nanjing Zijin Talent Program Promotion Conference and 4 other events. This series of events is the most comprehensive, most encompassing and longest comprehensive US exchange program ever hosted by Jiangsu.
The First Stop of the China.com Tourism Summit Forum was successfully held in Nanjing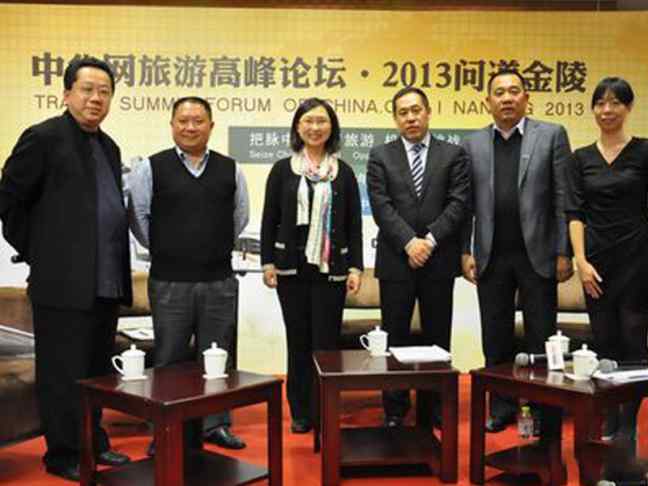 Photo from: China.com
China.com Tourism Summit Forum • 2013 Nanjing Forum was jointly held by Travel Channel of China.com and Nanjing Stuttgart Joint Exhibition Co., Ltd on March 16th, 2013 in Nanjing International Expo Center. The theme of the summit forum is "Researching the holiday travel in China, and upgrading opportunities, challenges and innovation".
The forum was comprised of several parts such as the opening speech of organizer's representative, keynote speeches of guests and round-table conferences. Representatives from Nanjing municipal publicity department, Jiangsu Tourism Association, German Stuttgart Tourism committee, Beijing Scenery and Ecotourism Planning and Design Institute, China.com, excellent holiday travel enterprises and various media gathered together in the forum to draw collective wisdom and absorb all useful ideas to promote a better development for holiday travel in China.
Mr. Roland Bleinroth, the managing director of Landesmesse Stuttgart GmbH, made a speech on behalf of the organizer of the forum. In his speech he laid stress on the importance of tourism economy in the world economy. He said that for the present China's outbound travel population and consumption have topped the world; with China's economic development, the inbound tourists will rapidly increase in a few years. China's tourist market is facing both opportunities and challenges with huge potential.
Nanjing Took the Crown to Hold the Third China Map Culture Conference
The Third China Map Culture Conference Opened in Nanjing International Expo Center
The Third China Map Culture Conference opened on Dec.9, 2016 in Nanjing International Expo Center. Following 2014 in Qingdao and 2015 in Nanchang, this conference was another session of the map culture banquet. Themed as "Drew by China, Enjoyed by the World" (图览古今,创意世界), the conference aimed to carry forward the Chinese map culture, advance the deep application of geographic information, foster the popular geographic information consumer market, promote the innovation and development of the map culture industry and strengthen inter-industry technology exchange and cooperation.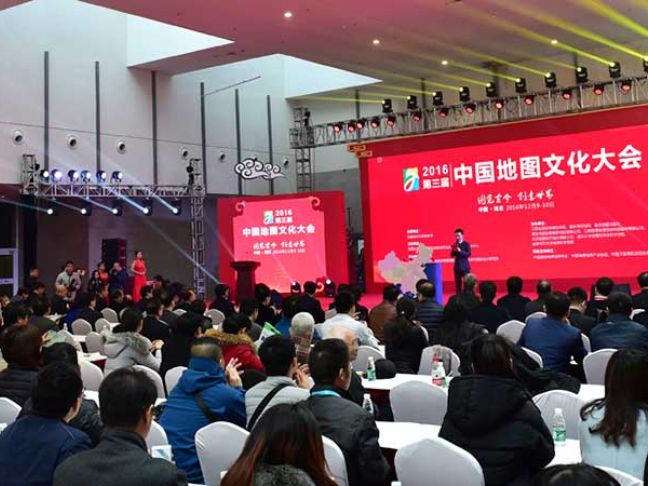 A Series of Exhibitions and Activities Were Involved In the Conference
The Conference was consisted of a series of exhibitions and activities including China Map Culture Exhibition, Excellent Map Exhibition, Children's Hand-drawn Map Exhibition, Creative Map Design Exhibition, Map and Geographic Information Enterprise Exhibition, Personal Map Collection Exhibition, Establishment of Map Interactive and Experiential Activities, Map Culture Forum and Lecture and Map Cultural Industry Alliance Annual Meeting, all of which were to present a visual map feast for the public.
World Intelligent Manufacturing Conference Opened in Nanjing
The World Intelligent Manufacturing Conference Was Launched at Nanjing International Expo Center
Dec.26, 2016 was the launch day of The World Intelligent Manufacturing Conference held at Nanjing International Expo Center. With the focus of "Global Vision" and "China Strategy", the conference reflected "Jiangsu exploration", and would present a smart manufacturing feast to all the attendees during the exhibition period.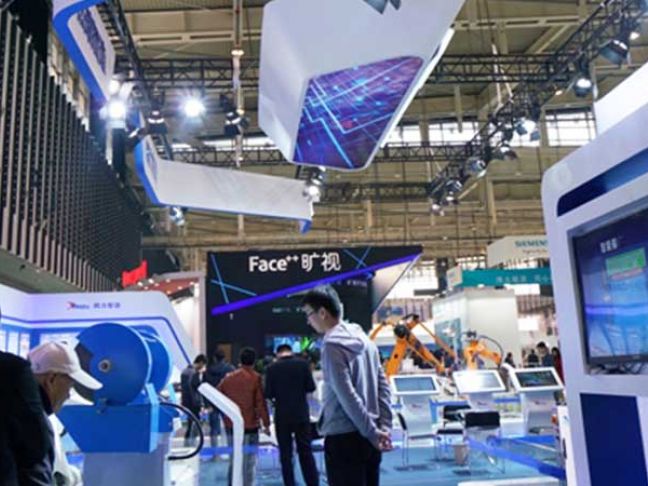 About the Conference
The conference laid emphasis on the development direction of the world's intelligent manufacturing, had an extensive communication on the analysis of the development trend of intelligent manufacturing, and released speeches about different application fields in the manufacturing industry. In the summit forum, national-level think tanks from China, the United States, Germany, Switzerland and other countries and regions conducted a discussion about national intelligence manufacturing strategies, road maps and cooperation as well as future prospects of the field.
Participation of Distinguished Guests
In this conference, world top 500 leaders gathered to share intelligent manufacturing innovation and practice experience. Distinguished guests from a range of organizations like governments, companies, universities and research institutes, exchanged views on how to work together to promote the development of the intelligent manufacturing sector. Moreover, experts from all fields shed some light on the most important areas of international intelligent manufacturing, including 8 common concerns - solutions, cutting-edge technologies, business models, industrial applications, information security, industrial clusters, standardization and industrial transformation.