Nowadays, crossover marketing is known by an increasing number of people. As a pioneer of the Chinese soybean milk industry, VV mainly focused on offline crossover cooperation and extended its influence and business scale by means of entering more markets before 2017. However, nowadays, VV protein drink plant has been working with Didi to welcome the Year of the Rooster with brand new image and business outlook. Nanjing, together with Beijing and Xuzhou, has also involved in offline activities.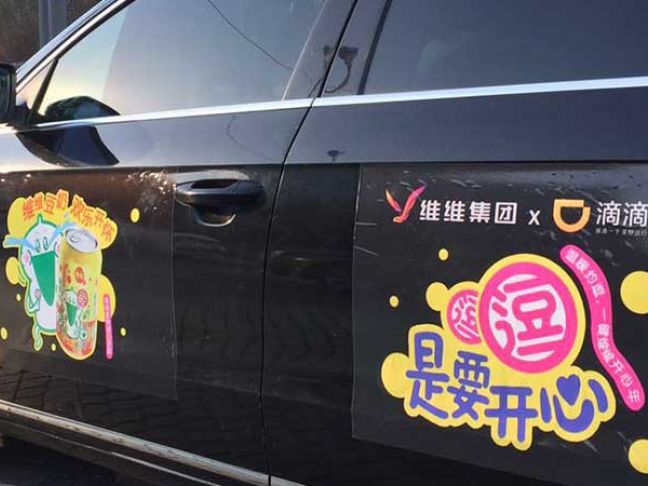 Source By:
http://www.afinance.cn/new/smzx/201702/1576150.html
VV's Action Has Drawn the Attention of Some Industry Insiders
As we all know, with the rapid popularization of the Internet and mobile Internet, the ways of how enterprises, brands and users interact with each other no longer remain unchanged. In order to make the slogan "VV Soy Milk Gives Enjoyment" evoke memories of people in the new economic environment, VV has carried out a series of measures to upgrade and rejuvenate the traditional brand and make the brand more trendy. In detail, the revival will start from soybean protein drinks - the signature product of VV. Besides, aFocus, a partner of VV, is very experienced in integrated marketing and crossover marketing, and has an excellent team to break the traditional concept of single-industry marketing for a better marketing result.
"One-Key VV" Integrated Marketing Activity Was Launched Recently
On January 22, the "One-key VV" integrated marketing activity was officially and jointly launched by VV and Didi Chuxing, one of China's leading mobile transportation platforms, signaling their first step towards crossover marketing online.
During the warm-up phase of the activity, VV Soybean released a heart-touching interactive plan on WeChat and Weibo, two mainstream social media platforms in China with the largest numbers of users and the highest interaction rates.
VV Soybean also shared some heart-touching stories via its official WeChat account "vvdoudoule" and gave out a large number of Didi Chuxing coupons in the form of H5 to warm up the activity. Customers are invited to take private cars for free so as to stimulate users to spread the messages of VV.
On January 23, the "one-key VV" activity was officially kicked off on Didi Chuxing APP and meanwhile released on Weibo. A series of activities were held in Beijing, Nanjing and Xuzhou simultaneously, and therefore the audience had the chance to call a VV special car with hot VV soybean milk offered for free by taking part in the "one-key VV" activity. Users who don't get the chance to call a car can also receive Didi Chuxing coupons.
As the portfolio launched in the new year 2017, the "one-key VV" has integrated offline events with online activities, combined solo efforts with crossover cooperation, and even spread the brand influence of VV on Weibo and WeChat, both of which could provide great user resources. Furthermore, the exposure on Didi Chuxing APP allows VV to leverage the resource integration to boost more interactions with smart crossover users. With a complete set of integrated marketing strategies, there are reasons to believe that VV will gradually build its integrated operation model online and offline, and at the same time get followed by an increasing number of users, and ultimately accomplish its strategic transformation.