Coldness makes the sun even more precious in winter. On a sunny day, don't live up to the gift of nature, and follow the trace of sunshine to do a tour in Nanjing City. Travel around the streets, look for a garden, visit a famous mountain, go to a bookstore, enjoy wintersweet blossoms, view birds, and bask in the sun. Do all of these to sense the unique fun of the city in winter.
(Photo: Jiming Temple in the sun; Source: Nanjing Municipal Administration of Culture and Tourism)
You may enjoy the unique style of winter in Zhan Garden on a sunny day. Zhan Garden, located in the Confucius Temple Scenic Area, is the oldest existing garden in Nanjing, with a history of over 600 years. In the garden, you can bask in the sun, watch the shadow of trees whirling on walls, as well as the light and shadow of the eaves and roofs, to sense the flow of time. Or, you can come here in early winter when the garden is full of yellow ginkgo leaves and red maple leaves, to witness colors complement one another among white walls and black tiles. Corridors, paths and halls are skillfully strung into a beautiful painting. For every stop forward, there is a different landscape. Occasionally, you may see several mandarin ducks swimming freely in the pond in front of Jingmiao Hall, feeling that the old garden is still vital.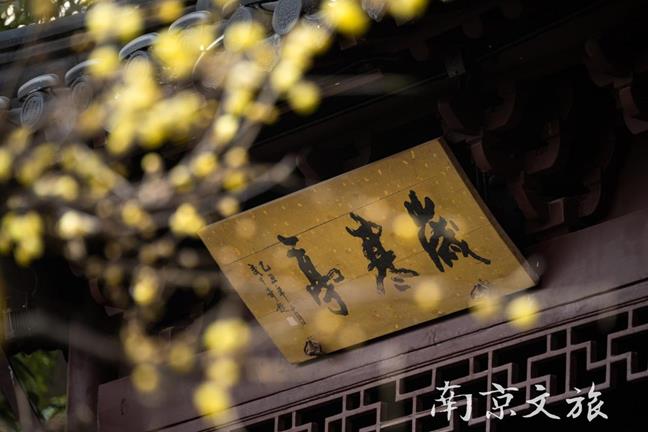 (Photo: Zhan Garden; Source: Nanjing Municipal Administration of Culture and Tourism)
You may also take a couple of friends to visit Meishan Mountain in the sunshine, one of China's four wintersweet gardens, and seek a trace of wintersweet flowers by following the fragrance. Wintersweet flowers look crystal and shining in the warm winter sun.
Meishan Mountain, located in Xiaoling Tomb of Ming Dynasty, is known as "the greatest wintersweet mountain in the world". It is a famous place to view wintersweet blossom in Nanjing. Meihua Mountain also builds its reputation with the unique varieties of wintersweet. The planting area has reached 1,533 mu, with more than 35,000 wintersweets and over 360 varieties. Plum blossoms and wintersweet should be both appreciated on Meishan Mountain. The blooming wintersweet flowers hang on the branches to give a bright color to the cold winter. Amid light and shadow, you will be intoxicated in the fragrance!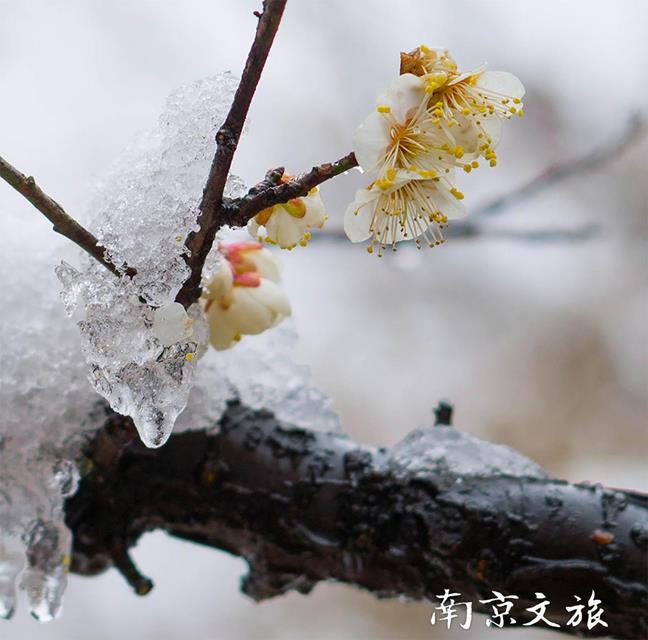 You may also drive to Chishan Lake in Liuhe District, a bird's paradise, to watch birds on a sunny day.
The pond cypress forest senses a trace of warmth in the winter sun. The cormorants on the branches raise their heads leisurely, and fly over the lake from time to time to search for their prey; Swans in the swan lake swim leisurely or skim over the water, living a free and cozy life. Birds fly high or hover low above the vast water surface in the pond cypress forest. Any frame of such sceneries is a visual enjoyment.
Chishan Lake Wetland Park in Liuhe District of Nanjing boasts a unique ecological environment, with lush pond cypress forest, reed marsh and reservoir pond wetland, providing an important habitat and breeding place for rare waterfowl, geese and ducks, egrets, fish and benthic animals. It is a real paradise for birds. In the winter when trees wither, the pond cypresses in the lake turn into a red ocean. Viewing birds in this place is a unique fun during Nanjing's winter.
If you just want to enjoy the gifts of nature and bask in the sun in winter, you should go to a quiet bookstore, find a bright and clean corner, read a book, taste some hot tea, and let your thoughts dialogue with the author of the book.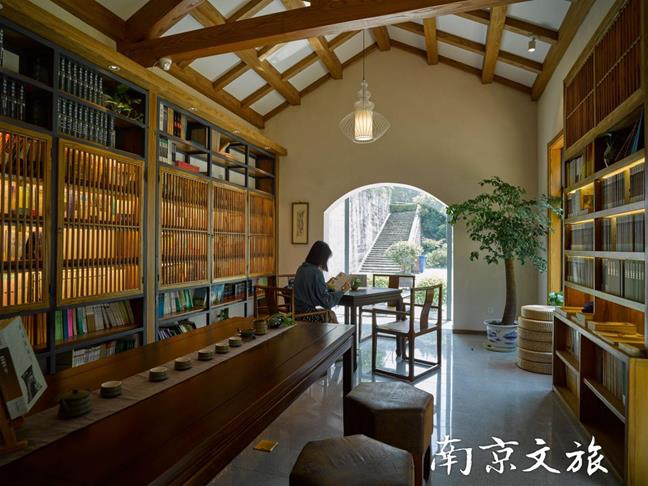 (Photo: Taicheng Bookstore; Source: Nanjing Municipal Administration of Culture and Tourism)
Yangzi Cloud Study in Nanjing is the first 24-hour study in Jiangbei District, covering an area of 2,000 square meters, with a collection of more than 5 million books. It links with libraries of Nanjing University, Southeast University, Hohai University, Nanjing Medical University, Nanjing University of Information Science and Technology, Nanjing Tech University, Nanjing Agricultural University, as well as urban public libraries such as Jinling Library, so its collection covers all kinds of popular and unpopular books. Taking a cup of hot coffee or tea and staying in the warmth is the way to open the winter fun in Nanjing.