John Rabe House is a small German-style building, situated at Xiaofenqiao No.1 in Gulou campus of Nanjing University. It's where John Rabe, the former Chairman of the International Committee for the Nanking Safety Zone, resided and wrote the famous "Diaries of John Rabe".
John H. D. Rabe was born in Hamburg of Germany in 1882. In 1909, Rabe came to his long-awaited China, together with his fiancée, and held their romantic wedding in Beijing. He worked for Siemens, and was later promoted as the manager of Beijing and Tianjin branches. In November 1931, John Rabe was sent to Nanjing as Branch Manager to develop the business there.
During the Nanjing Massacre in December 1937, Rabe harbored and protected more than 600 Chinese people in his house and the small garden. From 1937 to 1938, Rabe recorded a large number of historical facts of Nanjing. It was not until Rabe's granddaughter published the "Diaries of John Rabe" in New York in December 1996, that John Rabe House was exposed to the public.
In 2003, after the German President Johannes Rau visited Nanjing University, the president actively helped to start the renovation and reconstruction of John Rabe House, followed by the agreement signed between the Consulate General of the Federal Republic of Germany in Shanghai, Siemens Ltd. China, Bosch-Siemens Home Appliances and Nanjing University to renovate the historic house. Finally, on October 31st, 2006, John Rabe House was reopened to the public. The renewed house includes two parts: "The John Rabe and International Safety Zone Memorial Hall" and "John Rabe Research and Exchange Centre for Peace and Reconciliation".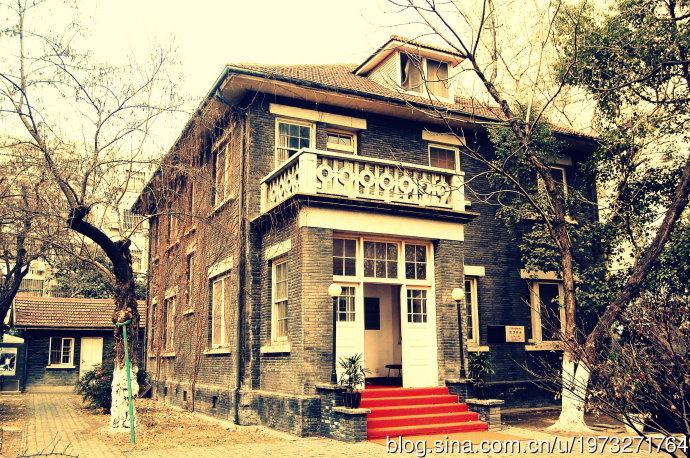 John Rabe House, photo from Internet