Nanjing Taicheng Wall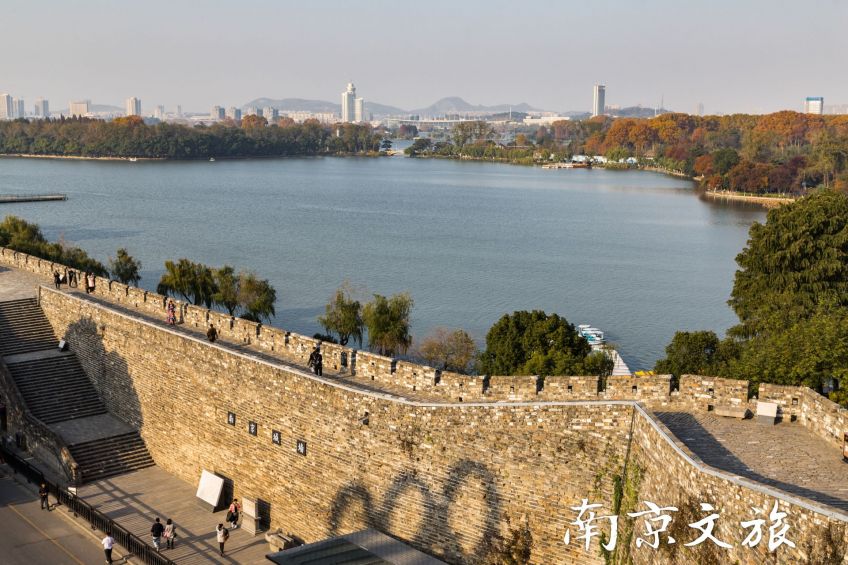 Located on the north part of the Jiming Hill and the south bank of Xuanwu Lake, the Nanjing Taicheng Wall is a section of the ancient Ming Great Wall extending westwards from the Jiefang Gate. While ascending the Taicheng Wall, you can revel in the vast scenery of its surroundings: look east to the verdure of Zhongshan Mountain, immerse yourself in the bells of the western Jiming Temple in the distance, enjoy the blue waters of the Xuanwu Lake in the north or turn around to embrace the stunning view of Jiuhua Mountain. The walls offer a breath-taking view over the city in different directions throughout the year. You can't miss it!
Transportation:
Take Subway Line 3/4 to Jiming Temple Station, and walk for about 900 meters.
Address:
No. 8, Jiefang Gate, Xuanwu District, Nanjing