The Grand Baoen Temple Heritage and Scenic Area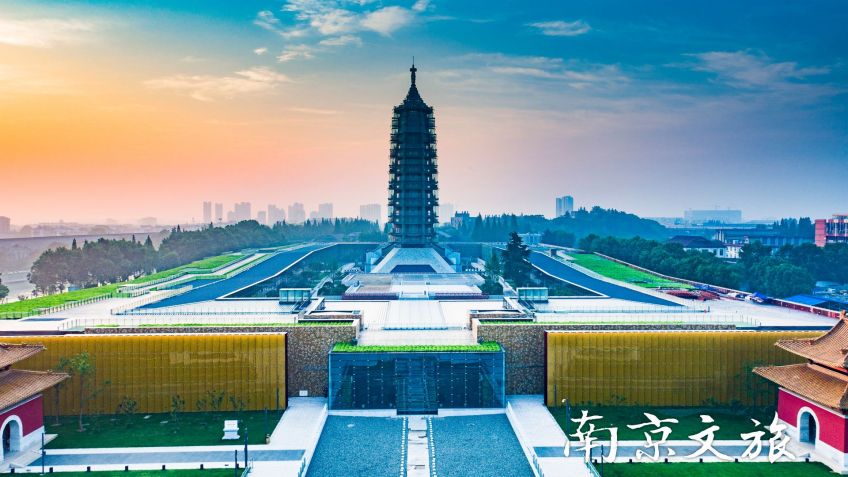 The Grand Baoen Temple Heritage and Scenic Area is situated outside the Zhonghua Gate, the south gate of Nanjing City. The former royal temple in the Ming Dynasty is known as the oldest and largest temple with the highest standard in China's history. The glazed pagoda inside the temple used to rank among the seven wonders of the medieval world for its huge size. As a well-received iconic building, it was admired by Westerners in the Middle Ages and even printed on the take-out boxes that appeared in the Bing Bang, an American drama filmed in modern times. Unfortunately, the original Grand Baoen Temple, along with the glazed pagoda, was destroyed at the time of the Taiping Rebellion (1851-1864). A replica of this cultural treasure later came into the view of visitors thanks to the efforts made by four generations of architects and scholars, who have spent 12 years on the preservation and reconstruction of the cultural site.
Apart from the relics above ground, you should not miss the dazzling underground palace, in which you can take a closer look at various well-preserved historical artifacts.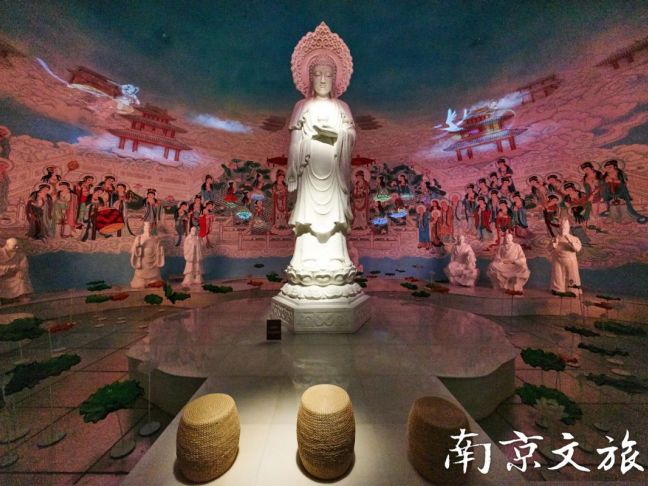 Transportation:
Bus No. 2/16/202/33/49/63/701/706/Y14/Y20/Y2 to the Grand Baoen Temple Park Station
Tickets:
CNY 90/ person (including the admission to the Baoen Culture & Art Museum)
Address:
No. 1, Yuhua Road, Zhonghuamenwai, Qinhuai District, Nanjing
Note:
Closed for maintenance on the Wednesday of the last week of each month (except for public holidays)