Mufu Mountain, Yanzi Rock and Yangtze River Scenic Zone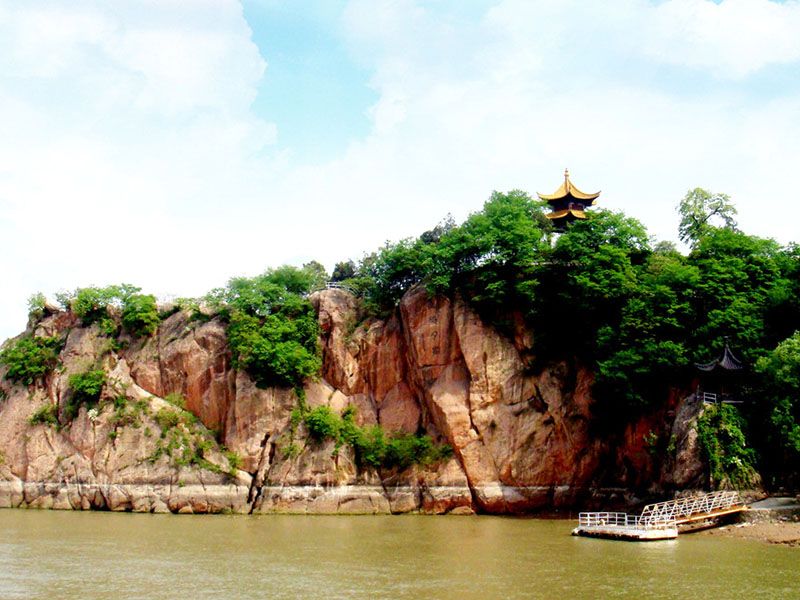 ,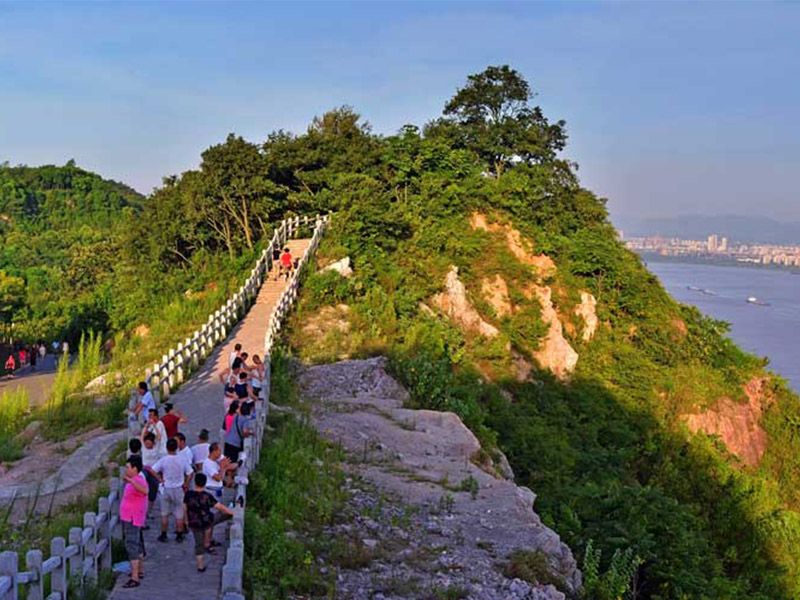 ,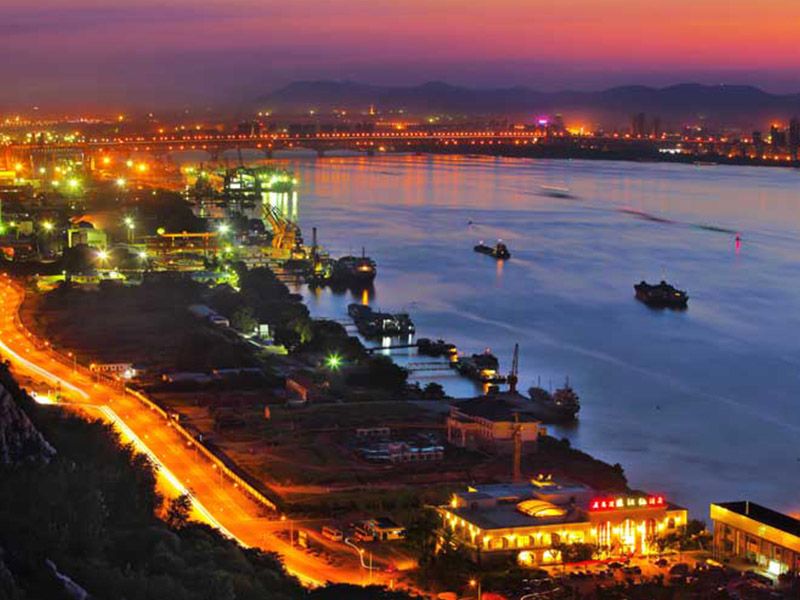 Source by Mufu Mountain, Yanzi Rock and Yangtze River Scenic Zone
Swallow Rock is a small scenic area in the northwest part of Nanjing, Jiangsu Province, China. It's one of the three most famous rocks in Nanjing. Swallow Rock is 36 meters high. The rock stands in the Yangtze River, shaped like a flying swallow, so it's called The Swallow Rock.
Swallow Rock is also of minor historical interest for several unrelated events. In the Qing dynasty, when the emperor Qianlong traveled to the south, he passed Swallow Rock and left a poem here and that is now displayed on the rocks. On the top of the rock, there is a pavilion with a stone tablet in it. Swallow Rock is one of the 48 scenic areas in Nanjing.
Wumadu Square is the place where the Eastern Jin emperor (311) became the emperor and ascended to the throne. It was one of the old 40 views of Nanjing. Now it is a wharf, which is also a good place to enjoy the scenery of Yangtze River.
Dharma ancient hole is about the idiom "Yiweidujiang" – the story of "a reed floating across the river". Dharma broke a reed and threw it into the river, which became a tiny boat and floated across the river.
About Bodhidharma:
Bodhidharma was a Buddhist monk who lived during the 5th/6th century CE. He is traditionally credited as the transmitter of Ch'an (Sanskrit: Dhyāna, Japanese: Zen) to China, and regarded as its first Chinese patriarch. According to Chinese legend, he also began the physical training of the Shaolin monks that led to the creation of Shaolinquan. He was father of Zen Buddhism.
Little contemporary biographical information on Bodhidharma is extant, and subsequent accounts became layered with legend.The principle Chinese sources vary on their account of Bodhidharma's origins.Aside from the Chinese accounts, two popular traditions also exist regarding Bodhidharma's origins. An Indian tradition regards Bodhidharma to be the third son of a Tamil Pallava king from Kanchipuram, while the Japanese tradition regards Bodhidharma to be from Persia.
Transportation:
Bus 8,122 / Yanziji Stop
Address:
No.3 Linjiang St, Qixia District