Nanjing Silk Brocade Museum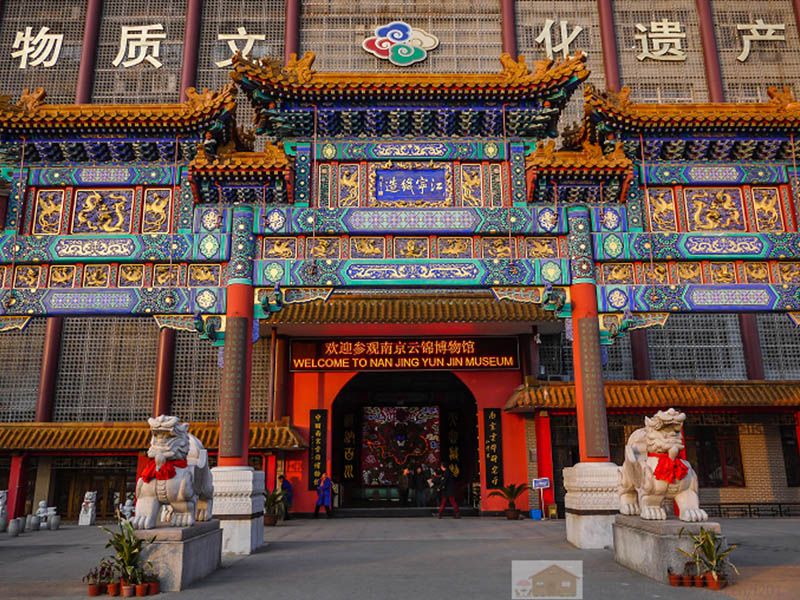 Source by Nanjing Silk Brocade Museum
Yunjin is a kind of brocade, a type of richly decorative shuttle-woven fabric, often made in colored silks with gold and silver threads. Its elegant and refined design with beautiful colors is reminiscent of clouds in the sky, so it is named "Yunjin" (Cloud Brocade or Yun Brocade).
Yun Brocade of Nanjing is a remarkable masterpiece of Chinese traditional culture. The traditional hand-weaving technology of Yun Brocade has a long history of about 1500 years, which has been listed as an Intangible Cultural Heritage. It is reputed by the public as "the oriental treasure" and "a Chinese miracle".
The Yun Brocade Museum is the first brocade weaving art museum in our country. It includes: "Yun Brocade weaving manufacture", "Exquisite Yun Brocade collections", "Ethnic Brocade Weaving Performance", "Finished Product of Yun Brocade displaying".
Transportation:
Metro Line 2 / Yunjinlu Station, Bus 204, 7, 37, 61, 63 / Jiangdongmen Stop
Address:
No.240, Chating St (East), Jianye District