Nanjing is a time-honored city where you can trace wonderful stories behind from numerous buildings, streets and lanes.
As summer is coming, this city is getting more bright and vibrant, which can be visibly sensed from its abundant colors. It's just in early summer, but we could see pink roses in full bloom everywhere. Eaves and roofs of Chongzheng Academy on Qingliang Hill are covered by white hydrangea. Purple lavenders spread to the whole Datangjin Village, Guli Sub-district. Even gaps on both sides of the streets are occupied by bright red pomegranate blossoms. Everything is so bright and beautiful, just like the warm and ebullient atmosphere of Nanjing at this time.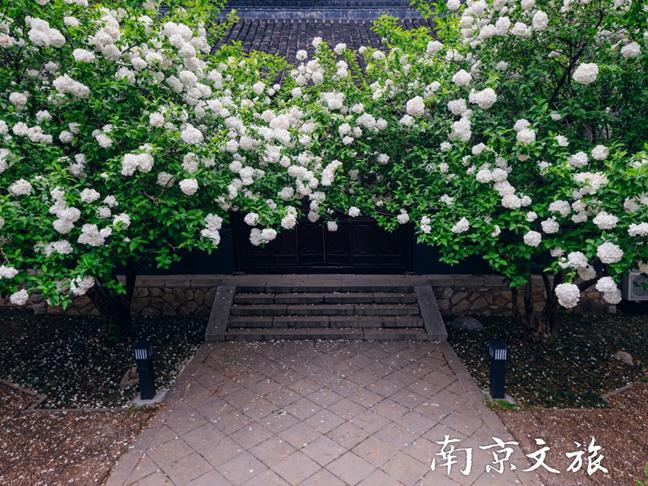 (Photo: Hydrangea at Chongzheng Academy on Qingliang Hill; source: Nanjing Municipal Administration of Culture and Tourism)
It would be unique and wonderful to take a special trip to Nanjing to refresh your mind and enjoy the cool moment in the summer days.
You could visit all the museums in this city, to appreciate historical marks on architectures, utensils, porcelains, royal seals, paintings and scripts in them. It's like a travel through time. Steeping yourself in this city and listening to its stories for thousands of years, you'll have a better knowledge of Nanjing.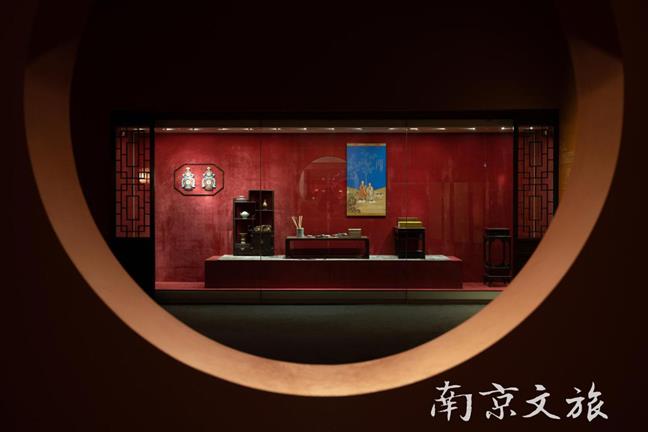 (Photo: Nanjing Museum Special Exhibition - Collection of Printed Books from the Qing Imperial Palace; source: Nanjing Municipal Administration of Culture and Tourism)
After reminiscing the past and perceive the future in the imprints of history, you could have a stroll in university campuses here, such as to see the "lonely tree" and the stadium ruins in Nanjing Sport Institute, the palaces from the Six Dynasties and the Taihu Lake ruins in Sipailou Campus of Southeast University, the spiral stair in the library of Hohai University, and the North Building covered by ivy of Nanjing University. Wandering in campuses in this ancient but thriving city, you'll meet energetic students, see the future of Nanjing and listen to the voice of youth.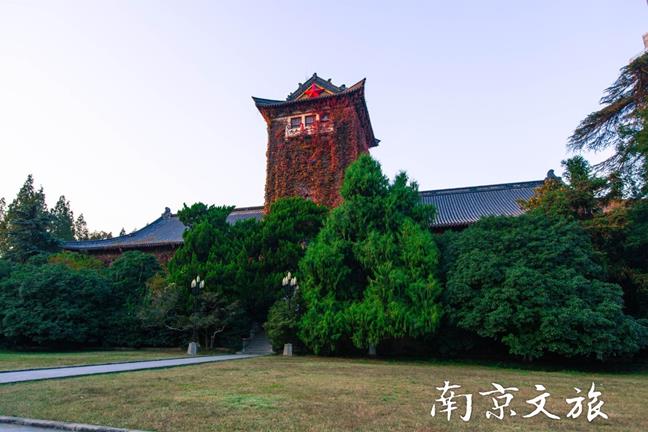 (Photo: Nanjing University; source: Nanjing Municipal Administration of Culture and Tourism)
In the end, after looking back and ahead, you'll find your mind refreshed. You're not restless any more. You could calm down despite the heat, and take leisured steps in this city, creating your own stories and enjoying the moment.
Xuanwu Lake Park and Laoshan National Forest Park of Nanjing are ideal destinations for a family getaway from the hustle and bustle of the city. Breathing fresh air, listening to insects chirping and birds singing and overlooking the towering mountains in the distance, here you can enjoy the time with your family and embrace Mother Nature. The idyllic scenery in Gaochun Yaxi Cittaslow away from industrial pollution is a good place to rest from busy work and get back to nature. You could also go to Gan's Grand Courtyard. There are white walls and grey tiles, verdant ivy and tranquil corridors. With 32 wells to adjust the temperature, it's a marvelous product of ancient people seeking to spend summer days in a cooler way.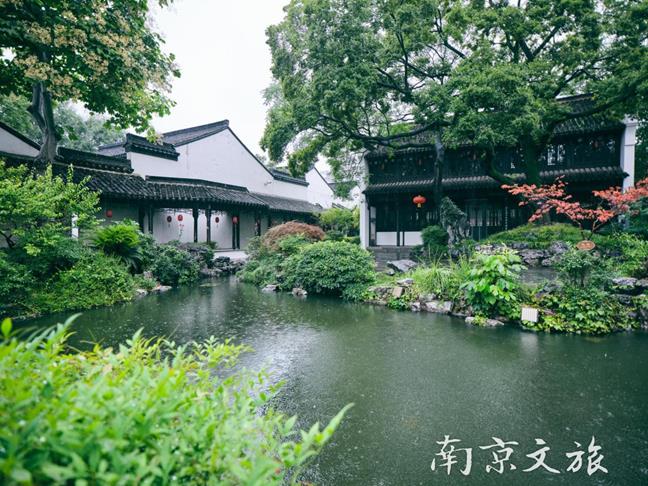 (Photo: Gan's Grand Courtyard; source: Nanjing Municipal Administration of Culture and Tourism)
Reviewing the History, Looking Ahead and Enjoying the Moment in the hot and lively summer days in Nanjing, let's embark on a special summer journey and leave your own stories in this beautiful city.
Travel tips:
Summer in Nanjing is long, which often begins in late May and ends in middle or late September. It's hot by day and cool and refreshing in the morning and evening. T-shirts, shorts or dresses made of cotton and linen fabrics are good choices for such weather. These are monthly average temperatures from June to September.
| | | |
| --- | --- | --- |
| Month | Highest daily average temperature | Lowest daily average temperature |
| June | 30℃ | 22℃ |
| July | 34℃ | 27℃ |
| August | 33℃ | 26℃ |
| September | 28℃ | 21℃ |