Long gone are the days when poleaxing summer temperatures earned Nanjing its place as one of China's "four furnaces". Don't be put off by the moniker. Nanjing's slot was kicked out of the top four on the new list of "China's Hottest Cities" released by the National Climate Center of China Meteorological Administration in 2017.
Summer in Nanjing is not simply splendid and vibrant but leafy and heavenly, turning the city into a jungle of glimmer.
You are bound to fall under the spell of postcard-perfect summer scenes in Nanjing, be it through traipsing along the lake in admiration of lotus and water lilies in the early morning breeze, losing your way in the forest parks to take a close look at the pink and blueish hydrangeas under the shade of the trees, or venturing off the beaten track to Nanjing's quaint laneways to rendezvous with gorgeous trumpet creeper sprawling up high.
Lotus in Mochou Lake
Classical gardens, in the daytime, afford glorious shade and lend the city a very leafy complexion in the grip of oppressive summer heat. The primary draw is the pavilions, zigzagging bridges, and corridors, a vibe of Nanjing's profound history, extensive culture, and awe-inspiring architecture.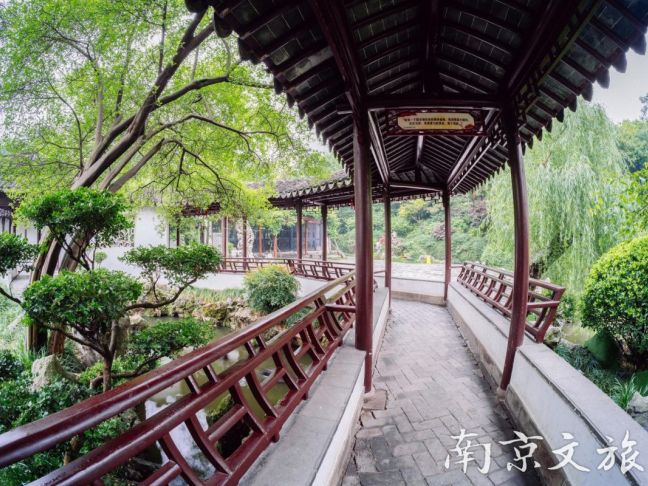 Zhan Garden
When the street lights are lit up, it's high time to dish up a kind of medley of great hits - watch a live opera with the corridors and pavilions of Zhan Garden as the stage, boat Xuanwu Lake to impulse with Nanjing's nightlife, sample signature eats at the Laomendong Night Market, and then hunt for a pub and take an icy pint of beer against the backdrop of songs and guitar music. Few places can rival Nanjing's diversity in nightlife.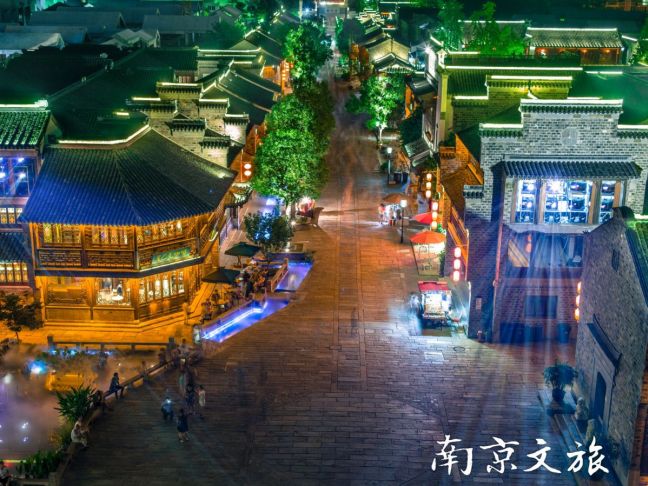 A Night View of Laodmendong
Admiring flowers, wandering in gardens and experiencing the night life are the perfect-for-a-daylong-stroll triumvirate in Nanjing's summer. The poetic Nanjing awaits you to discover.
Travel Tips:
Nanjing's summer, usually long, starts in late May. It's not until mid through late September that sweltering summer ebbs. In the grip of summer, although the daytime is hot, the morning and evening are cool. Temperature hovers with a range of 18°C and 27°C, suitable for the clad in T-shirt of thin cotton fabrics, shorts, or skirt. The monthly average temperatures from June through September in Nanjing are as below.
| | | |
| --- | --- | --- |
| Month | Average daily maximum temperature | Average daily minimum temperature |
| June | 30°C (86°F) | 22°C (71.6°F) |
| July | 34°C (93.2°F) | 27°C (80.6°F) |
| August | 33°C (91.4°F) | 26°C (78.8°F) |
| September | 28°C (82.4°F) | 21°C (69.8°F) |